Welcome to Voss‌loh Rolling Stock!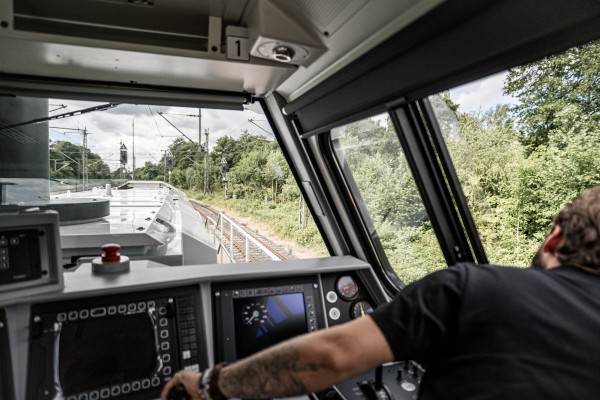 By combining the extensive experience gathered over 150 years of building locomotives with the latest international expertise, Vossloh Rolling Stock is building rail vehicles that constantly set new standards in their respective fields of application. We're also a one-stop shop for all the services our customers require over an entire locomotive lifetime – from development, design and construction all the way to an excellent service portfolio and variable financing models. With Vossloh Rolling Stock you get high-quality, customized solutions.
With our rail vehicles and platform concepts and in partnership with our mother company CRRC ZELC, new opportunities to make an important contribution to safe and eco-friendly freight transportation throughout Europe are presenting themselves. Every one of our locomotives carries with it a promise for the future. Equipped with the latest drive technology, the respective modular platform concepts not only ensure reliable operation on the train lines of Europe, they also allow for the later installation of innovative systems or refined modules. So let's talk about how we can get you prepared any time you're ready for the changing requirements of the market.
Our promise for the future of course also includes speedy, simple and reliable servicing carried out by our highly qualified personnel at our European service locations. With our customized service portfolio, we cover all the service levels – from classic spare parts management and ECM-certified services connected with all the necessary maintenance, repairs and remedial works all the way to full fleet management. And all entirely according to your needs.
Profit from our closely connected manufacturing and service expertise combined with the intelligent platform concept. With our appreciation for investment security, you'll always have economically efficient and easy-to-operate locomotives.